Sign up for our newsletter! Enter your email address:

Welcome to Capital Exports
Capital Exports is an international freight forwarding company that provides service logistics around the world. We handle air and ocean freight for all types of cargo. Capital Exports provides full door-to-door service for general cargo, household goods, and automobiles; including, warehousing, professional packing, crating, ocean and air forwarding.
We will insure that your cargo sails, delivers, and arrives on time at the destination you requested with on-time departures, consistent transit time, competitive rates and excellent service.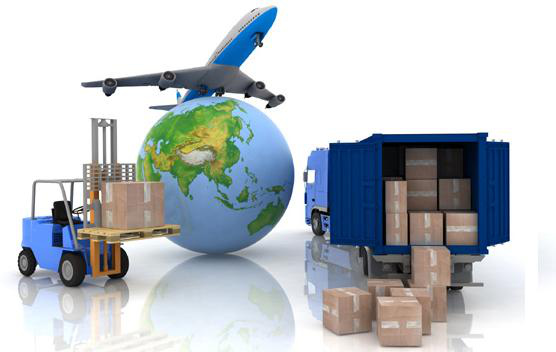 If you are looking into purchasing or have already purchased a recreational vehicle, boat, commercial truck or any other heavy equipment in the USA, Capital Exports can assist with the inland & ocean transportation and handling of all export documents and formalities. Your only job is to check with your local authorities and Customs regarding any rules, regulations and import taxes specific to your home country.
At Capital Exports, our extensive knowledge and experience in international transport and moving of specialized cargo allows us to offer wide range of services at affordable rates. When shipping any wheeled, motorized or oversized cargo you can select from Container service or Roll-on /Roll-off service.
Loading cargo inside the ocean container or onto the Flat Rack container is usually completed by our professional staff in Baltimore. We can also offer loading from Houston Texas, Jacksonville and Miami Florida, and Portland Oregon. Click here to schedule a Container shipment today.
Cargo that doesn't fit inside the container is usually shipped on Roll-on / Roll-off (Ro/Ro) vessels. These are built specifically to carry oversized cargo. Think of a Ro/Ro vessel as a big swimming parking garage that has multiple levels. It can accept self-propelled vehicles on wheels, towable units, and static cargo. All cargo actually sits fully inside the vessel and it's not exposed to weather or water. We have contracts with Ro/Ro vessel operators worldwide. Click here to schedule an Ro/Ro shipment today.
If your cargo is located at a distance from any major port, our company can arrange for the pick up with licensed and insured trucking companies. We also have agreements with the largest marine insurance companies to provide coverage at special rates. Click here to schedule towing service today.
Shipment Conditions of Contract
All provided services are subject to the following conditions. These conditions are non-negotiable. The shipper acknowledges that he/she has read these conditions and agrees to be bound by each of them. Capital Exports, Inc liability is limited to U.S. $100.00. In tendering this shipment the shipper agrees that Capital Exports, Inc Shall not be liable for any special, incidental or consequential damages arising from the carriage hereof. Capital Exports, Inc disclaims all warranties, expressed or implied, with respect to this shipment. US Customs performs random inspections of all exports and any fees & charges (trucking-unloading-exam - loading, demeurage - storage & roll over fees) resulting from an inspection are the responsibility of the shipper. Insurance coverage is available upon shippers request and payment.
1. In tendering the shipment described herein for carriage, shipper agrees to these Conditions of Contract which no agent or employee of the parties may alter and agrees that this Air Waybill/SLI is non-negotiable and has been prepared by him or on his behalf by Capital Exports Inc.
2. The shipper in records is fully liable for all cost and expenses incurred in either returning the shipment to the shipper or warehousing the shipment pending of disposition. The shipper in records is fully liable for the THC (Terminal Handling Fees) at destination. The shipper in records is fully liable for any duties and taxes at destination. The shipper in records is fully liable for any storage or demeurage fees at destination, and any other fees, due to customs at destination.
3. Limitations of Liability: The Liability of Capital Exports Inc. is limited to the lesser of (A) USD $100 (B) The amount of loss or damage to a document actually sustained or (C) The actual amount of loss or damage to a document actually sustained hereof, without regards to its commercial utility or special value to the customer.
4. Actual Value: The actual value of a document (which term shall include any item of no commercial value which is transported hereunder) shall be ascertained by reference to its cost of preparation of replacement reconstruction, or reconstitution value at the time and place of shipment, whichever is less.
5. Consequential Damages Excluded: Capital Exports Inc. shall not be liable, in any event, for any consequential or special damages or other indirect loss, however arising, whether or not Capital Exports Inc. had knowledge that such damage might be incurred, including, but not limited to loss of income, profits, interest utility or loss of market.
6. Liabilities Not Assumed: While Capital Exports Inc. will endeavor to exercise its best efforts to provide expeditious delivery in accordance with regular delivery schedules Capital Exports Inc. will not under any circumstance be liable for delays in pickup transportation or delivery of any shipment regardless of the cost of such delay.
7. For all automobiles, boats, trailers, trucks, motorcycles, heavy equipment, buses, etc. (exporting. shipping) the original title MUST be presented. No car will be accepted by US customs without the presentation of the original title, no copies are accepted, no certified or notarized copies of the title are accepted either. Any customs rejections fees due to originals documents missing will be billed back to the shipper.
8. The shipper in records agrees to pay all attorney fees, and collection agency fees incurred, together with related costs and expenses.
9. The shipper in records agrees to pay 5% interest to Capital Exports, Inc if payment is not received after 30 days of the due date.
I certify that this shipment does not contain any unauthorized explosives, destructive devices or hazardous materials. I consent to a search of this shipment. I am aware that this endorsement and original signature, along with other shipping documents will be retained on file until the shipment is delivered.
How We Ship
What we ship